Download
To install the apps, you need to search for "JomParking" using Google Play Store or App Store.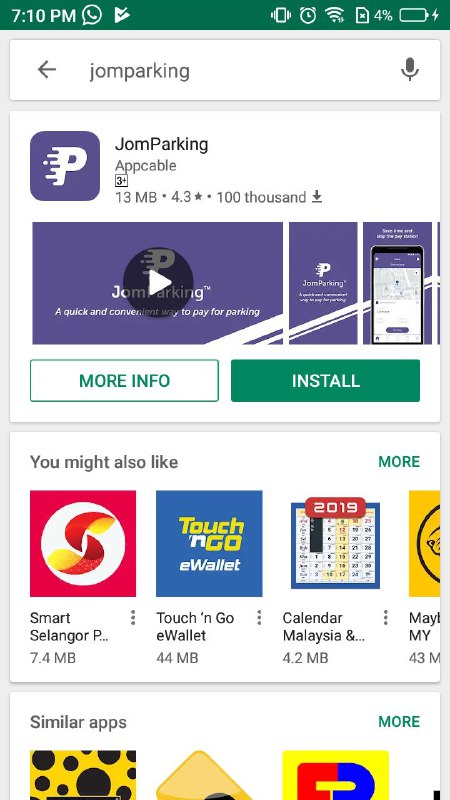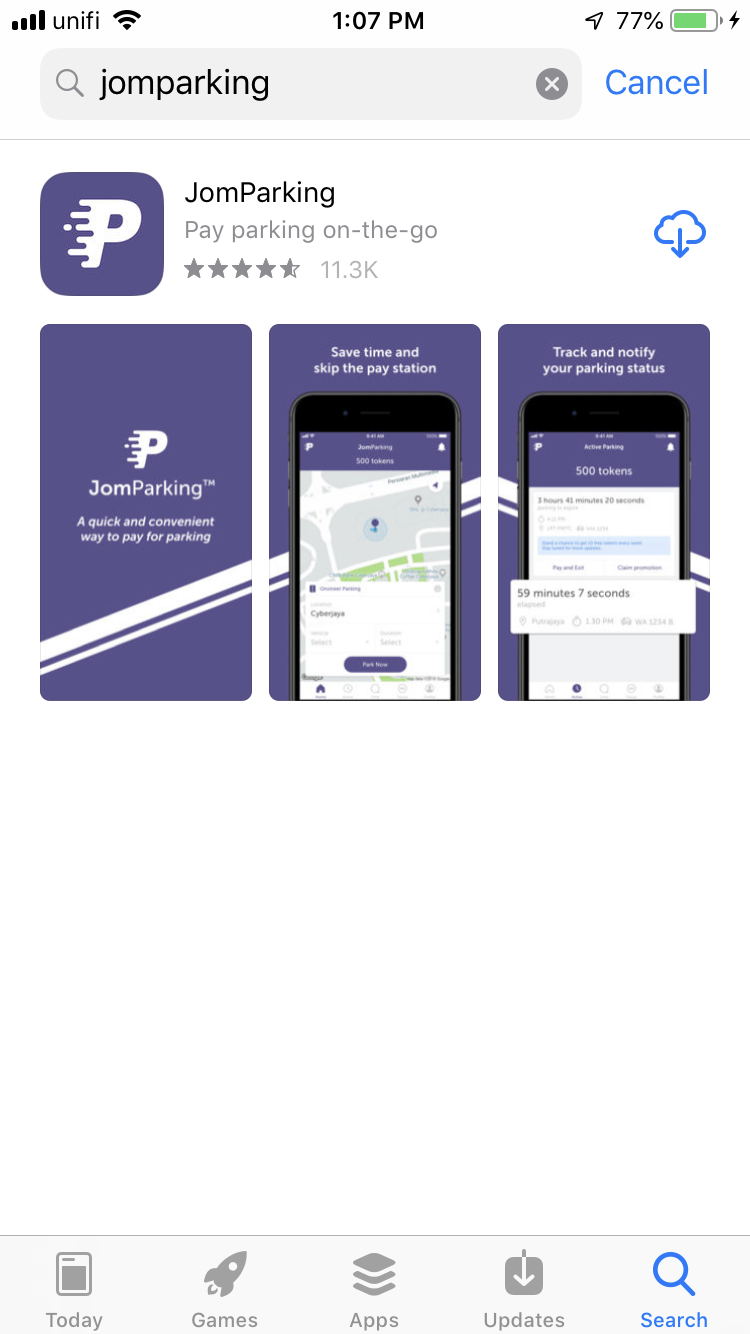 Install the apps and wait until completed.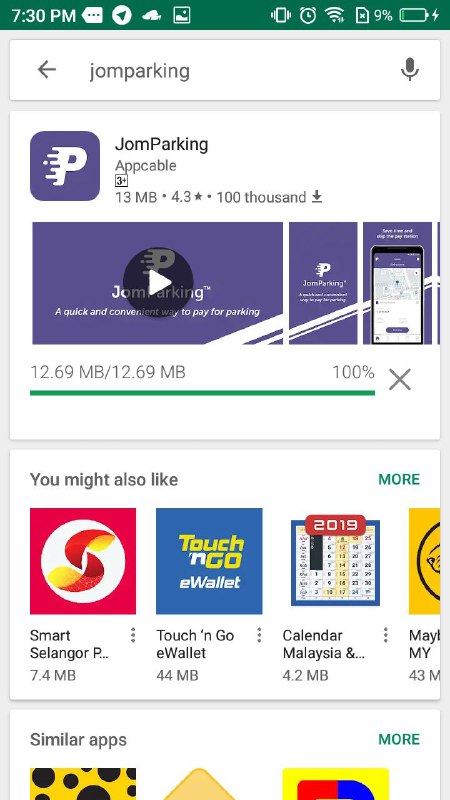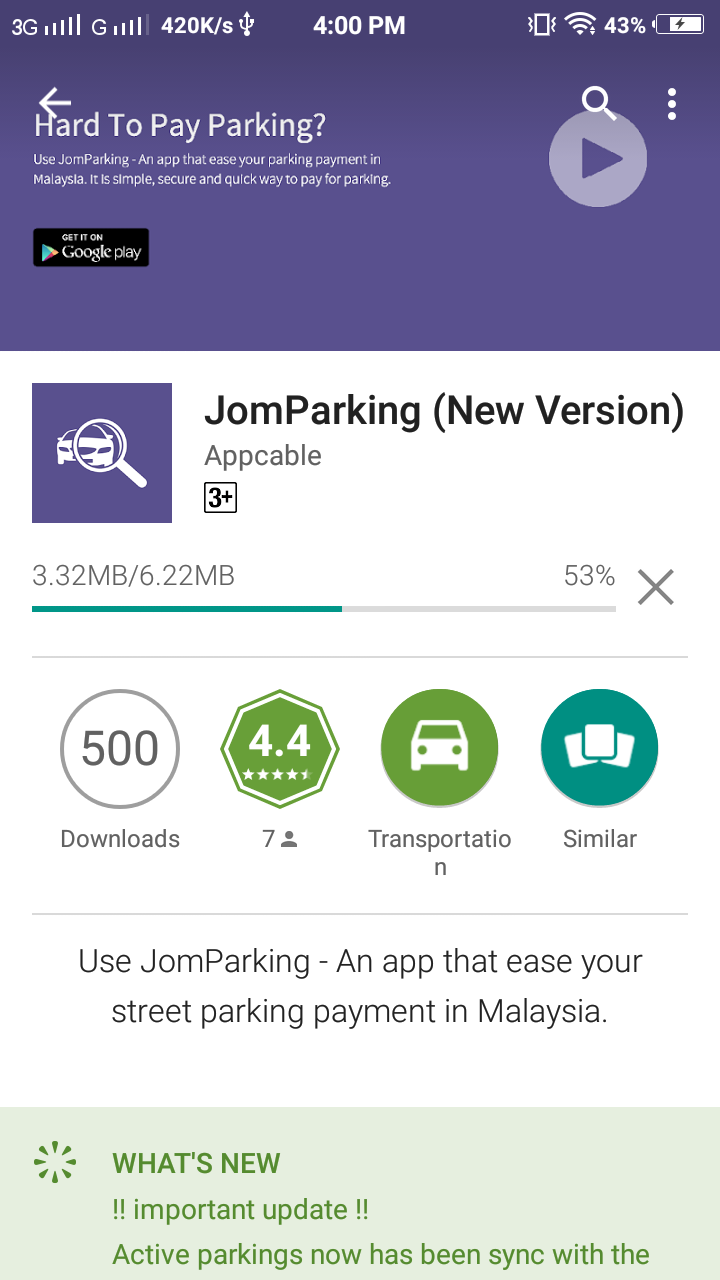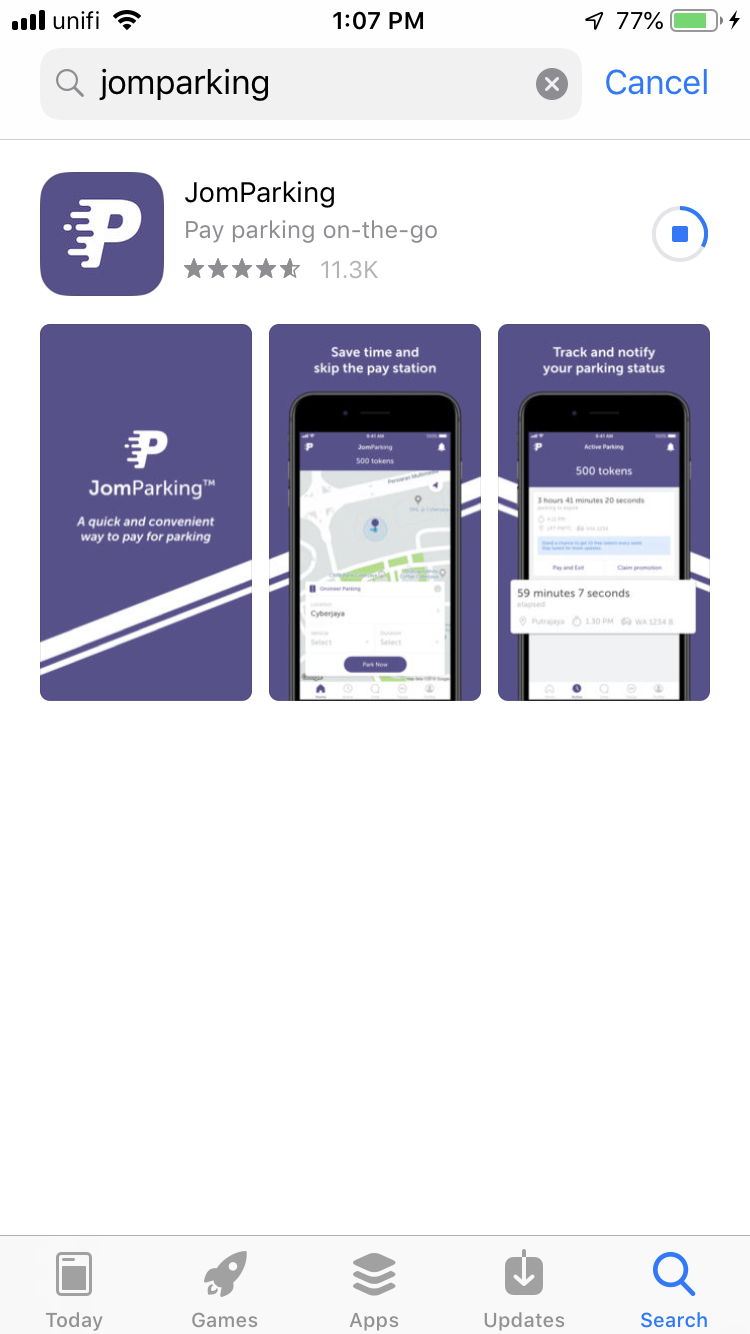 After the installation was done, click on "OPEN" button to open the "JomParking" apps.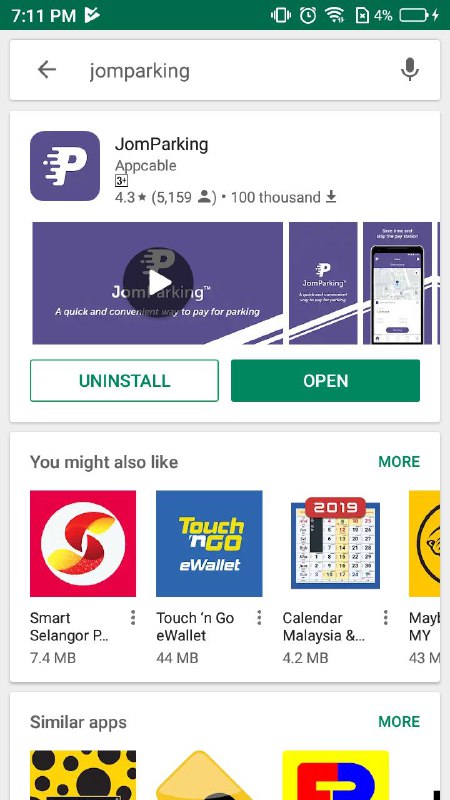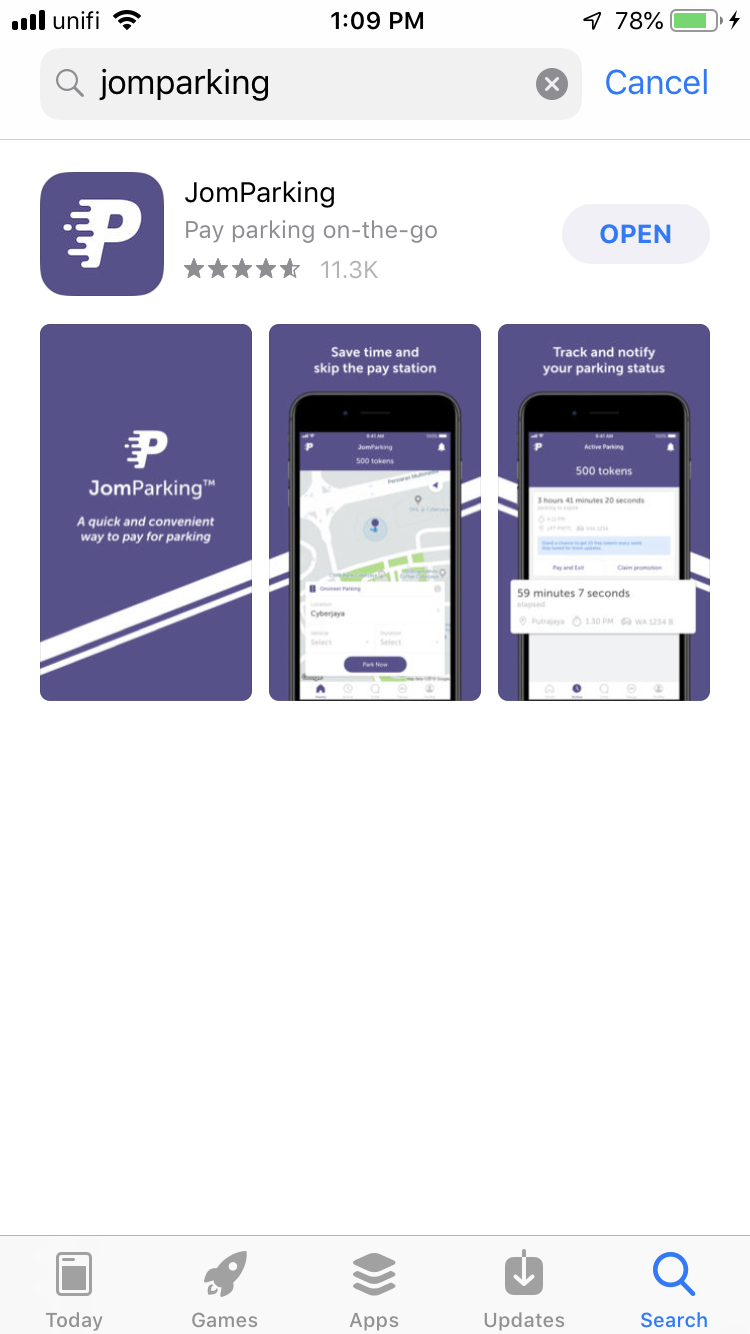 Verification / Login Page
The Local council covered by JomParking is the first interface that will be seen by the user when they open the JomParking system.
Setting the User Account
After the fresh install, you will be prompted with a registration page. For the first time user, you need to enter your phone number and click the "CONTINUE" button.
Android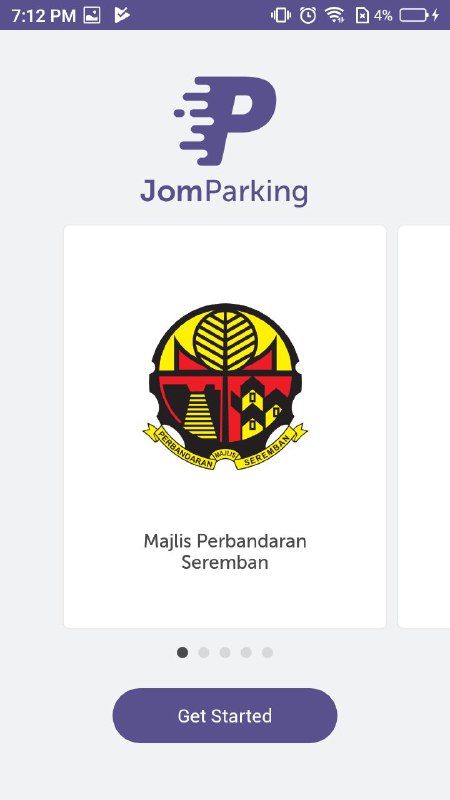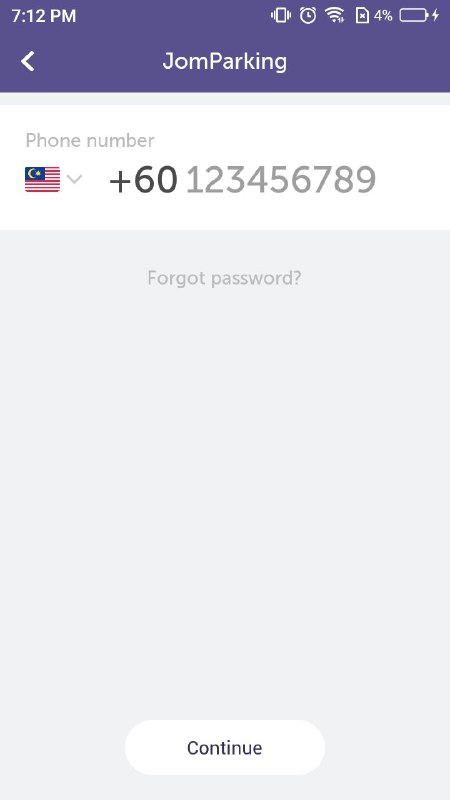 iOS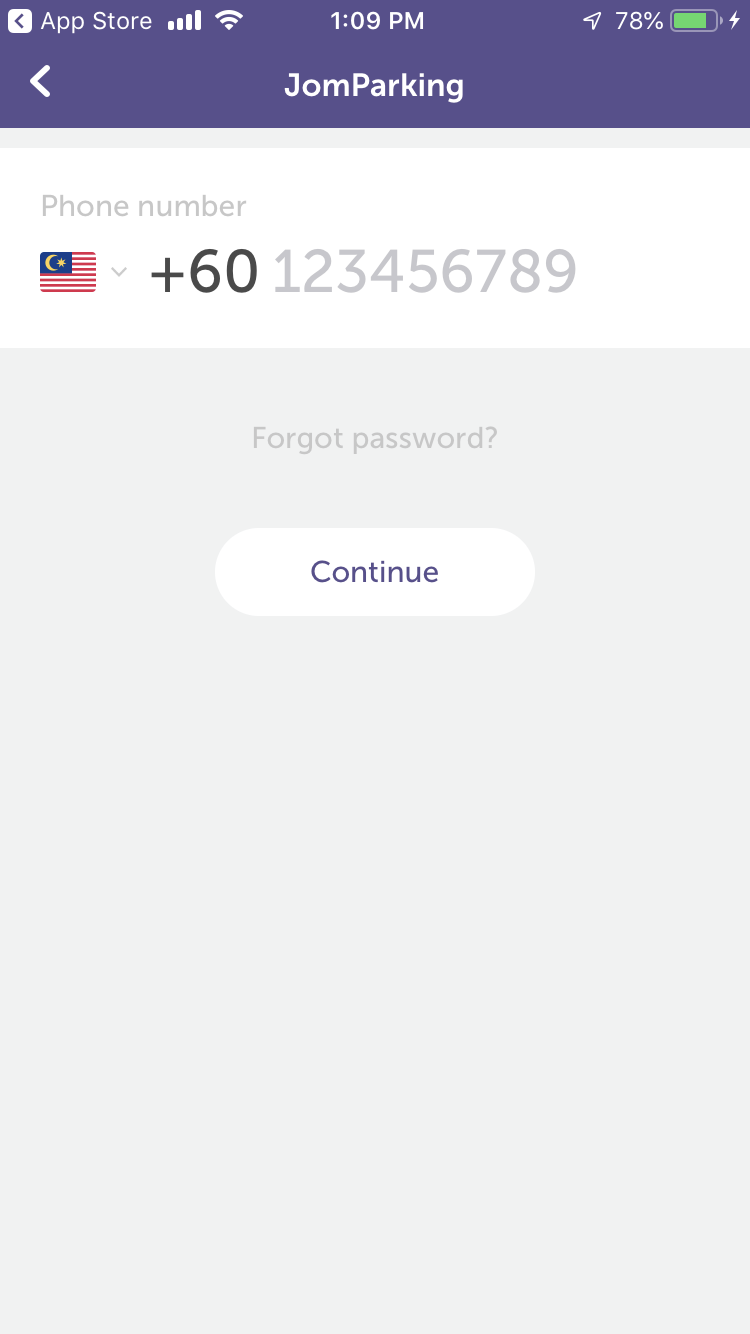 After that, the password box will appeared. You need to enter minimum of six character of your password.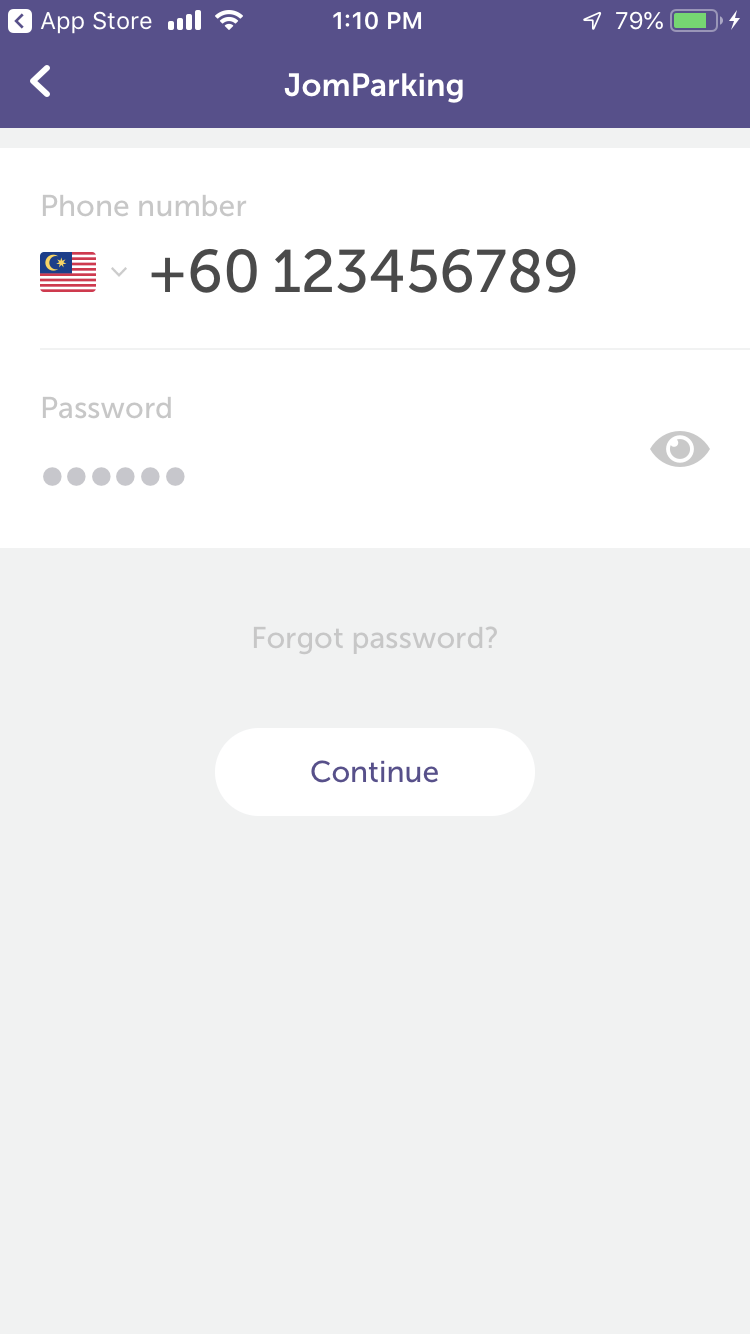 Next, you need to enter your username and email.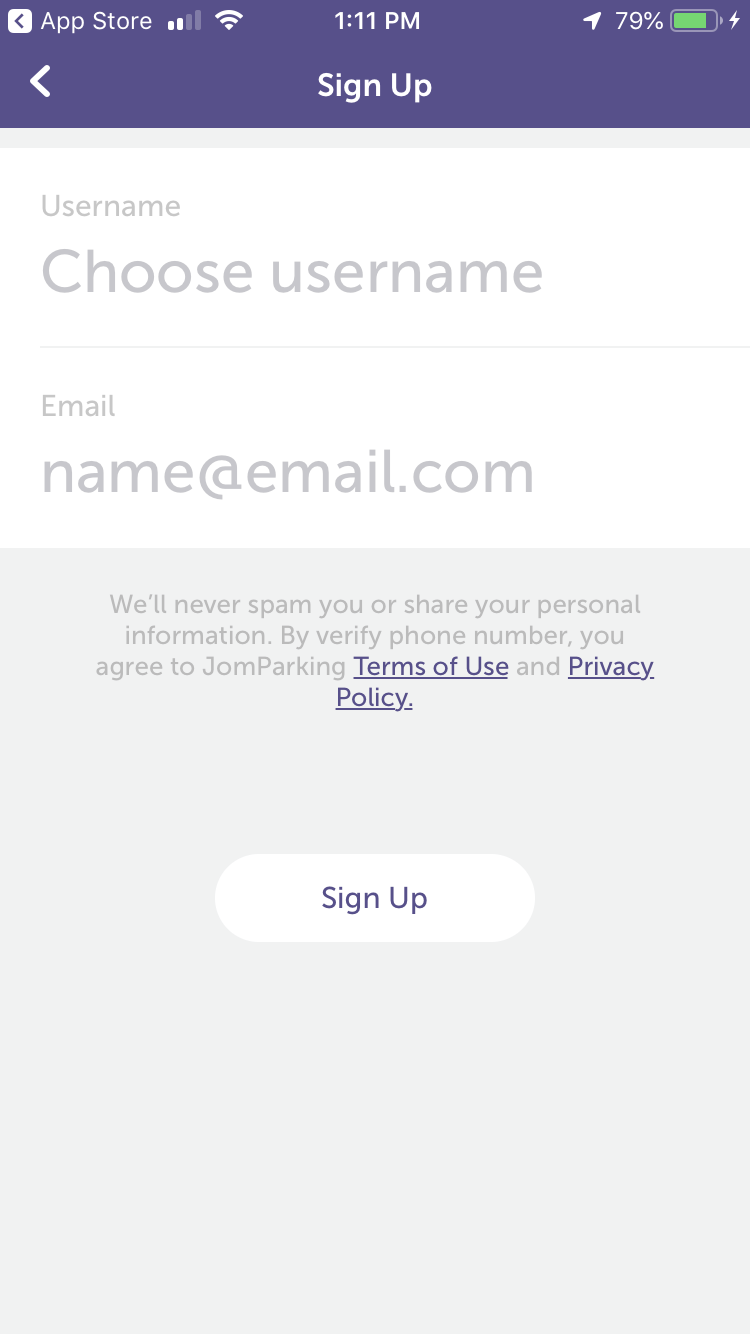 Finally, click "Sign Up" button to register your account.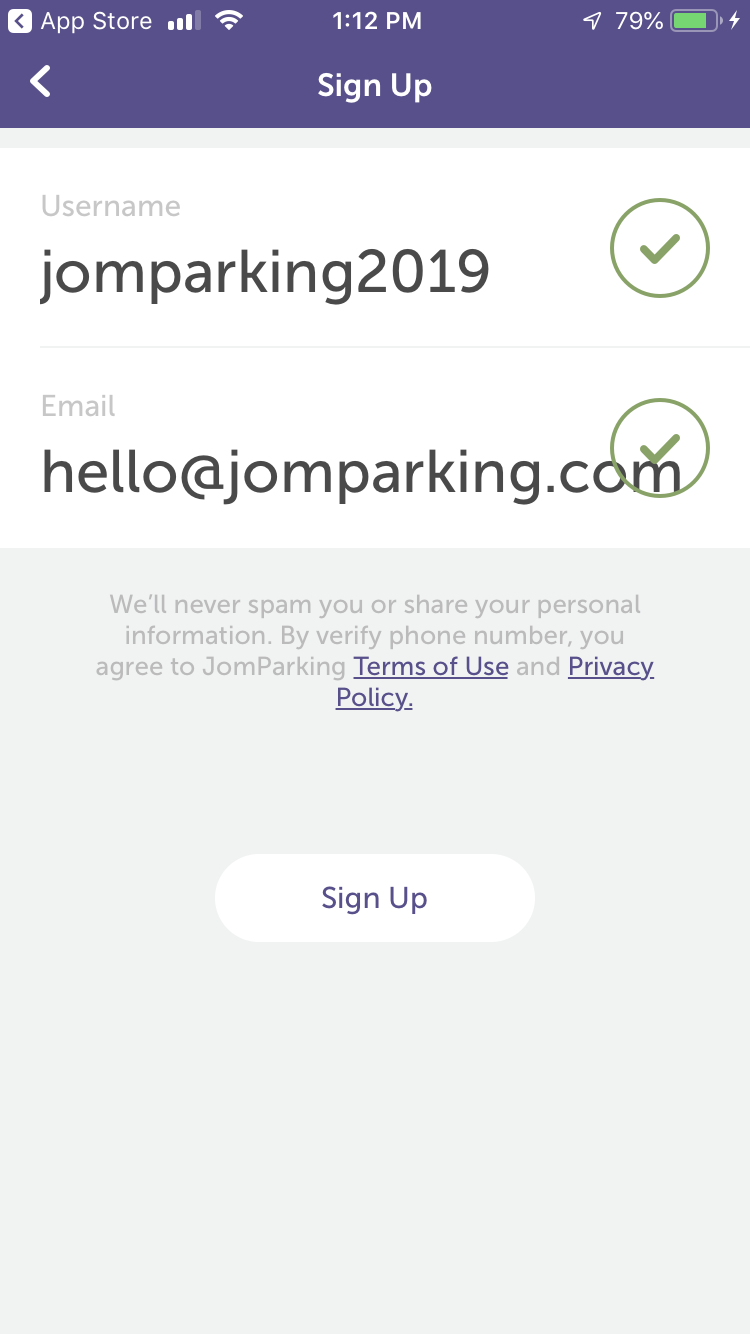 After that, you will be directly to the home page. To verify your account, you need to click "Profile" tab and click the red box.